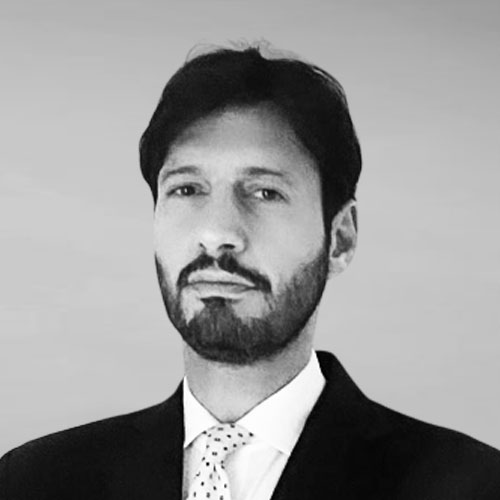 Digitisation of securities and digital exchanges

Equity and debt capital markets

Derivatives and structured products

Product development and structuring

Alternative investments
Master Degree in Corporate Finance – University of Westminster, London, UK

Law Degree – Carlo Cattaneo University, Castellanza, Italy
Giuseppe has a wealth of capital markets expertise gained through working in the capital markets industry for nearly 20 years. He worked at top tier law firms and financial institutions, having successfully transitioned from legal advisory to client facing and product structuring roles.
Prior to joining the GSX Group, Giuseppe worked at JP Morgan, Barclays Investment Bank, Banca Intesa Sanpaolo, Simmons & Simmons and KPMG. During his career, he has covered a wide range of financial products, including digital and blockchain-based instruments, structured products, derivatives, mutual funds, ETFs, hedge funds, and alternative investment funds.
Giuseppe served as Head of Execution and Head of Exchange Listings and Authorisations of the Gibraltar Stock Exchange from 2019 to 2022, and has been responsible for capital markets business development at GSX Group's level.
Giuseppe is responsible for overseeing licensing, establishment and commencement of activity of various digital securities and digital assets exchanges across a number of locations globally, including the USA, Europe, Asia and Africa. In this context, his responsibilities include (but are not limited to) project management, liaising with regulators and external parties, and drafting exchange rules, procedures and policy frameworks as required.
Giuseppe has also extensive experience of legal and regulatory aspects of European regulations for exchanges and central securities depositories (CSDR), gained through running the operations of the Gibraltar Stock Exchange as well as dealing with various regulatory applications in multiple European locations. He has a sophisticated understanding of European securities laws and the regulatory issues surrounding exchange operations.